Welcome to Flightkickz's Offical Website Flightkickz.com!
OUR FOUNDERS
Jun 28, 2023
Tiff Lau, Founder


I pursued my bachelor's degree in International Trade at university and after graduating in 2011, I started working locally. Due to the presence of numerous shoe factories in the area, I have been involved in foreign trade related to footwear and apparel. Under my management, I successfully established several highly renowned rep sneakers websites. (I cannot disclose the specific websites at this moment.) As a graduate specializing in International Trade, I have always harbored a dream of engaging in foreign trade. In 2014, I founded my own studio, Flightkickz Studio. (Flightkickz's website, in fact, had been in incubation since 2011.)

There are thousands of athletic shoe factories in my city. After visiting dozens of factories and checked hundreds of samples repeatedly, finally I found a factory who did high quality products and was willing to cooperate with a small business. The factory owner -David thought I would be successful because of my unique knowlege and passhion for the cause. After our collaboration, we make shoe production at the minimum quantity, which helps alleviate some financial pressure,so that I could do my marketing whole-heartedly. People should know,If sellers do not own the factories, the minimum order quantity for making shoes is typically quite large .

After several years, my online store has gradually gained recognition in the sneaker business community. So far, we have established partnerships with over 50 factories, all of which have been certified by us as high-quality suppliers. We will continue to expand our supply chain. We provide a one-stop customized service solution, offering all the trendy items you need.


Vincent Chan, Founder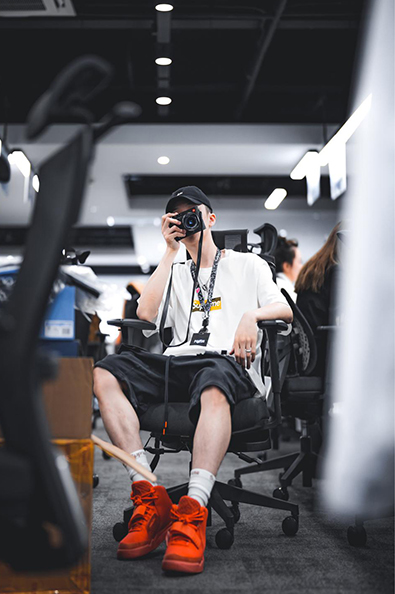 I have been passionate about sneakers since middle school, and I consider myself a crazy sneakerhead. Over time, I got to know many renowned sneaker sellers and established connections with various factory resources, including official factory resources. Sometimes, I desperately wanted a specific pair of shoes but couldn't get my hands on them. Utilizing the resources at my disposal, I founded my own factory called LN5. My philosophy, whether as a manufacturer or a customer placing orders, is to ensure that every detail of the sneakers I produce is close to perfection.
Since I ventured into factory production, I have come to realize that China has numerous excellent factories across different product fields. These factories are capable of producing high-quality products at reasonable prices. By chance, I met Tiff. She was impressed by the quality of my shoes, and I was captivated by her work ethic. As a result, we instantly became partners in 2014 and built our sudio connects with our Ln5 factory.

We don't produce all types of products since the variety of footwear and apparel products is vast. Instead, we choose to focus on producing products that are highly demanded by our customers. We cater to both retail and wholesale customers. If you are a wholesale customer, we are happy to offer you a lower factory price. If you need to place orders for your own brand, we can also act as your manufacturer, providing you with the entire sneaker production process and services.